Sale!
Purple Label – Jordan & Taylor Women's Scrub Set
From: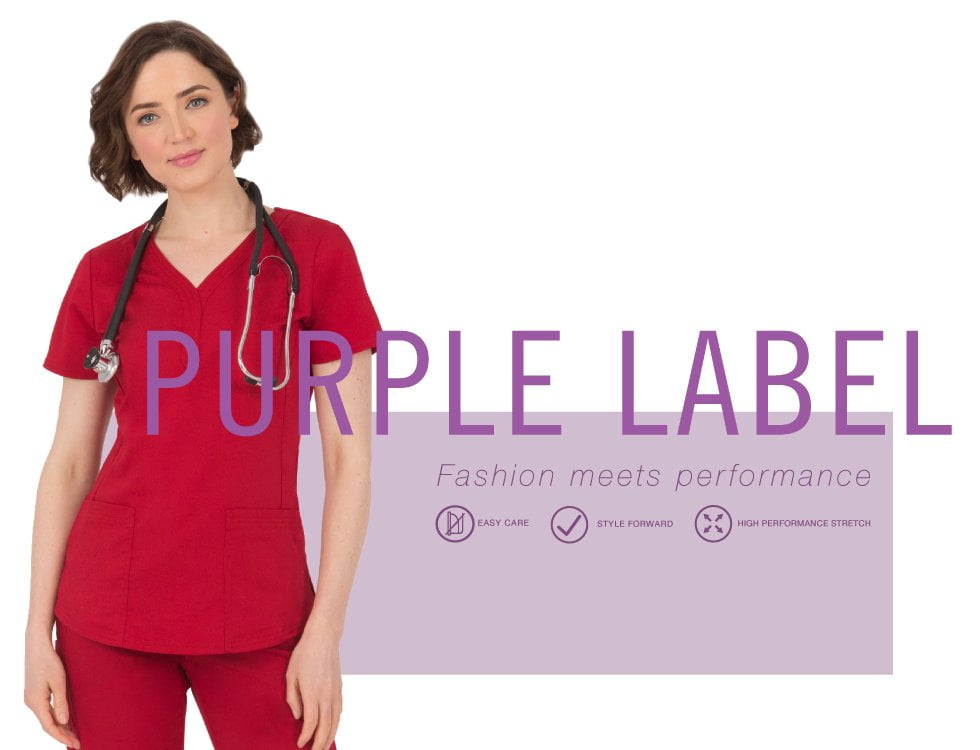 healing hands Purple Label Women's Jordan (Two Pocket Mock Wrap Scrub Top) & Taylor (Two Pocket Boot Cut Scrub Pant) Scrub Set (2172-9095).
MODERN DESIGN WITH MAXIMUM DURABILITY: Our Jordan & Taylor Scrub Set gives you the look you want with the durability you need. Featuring a stylish fit with a mock wrap neckline, triple needle stitching details on the neckline and pockets for the top, and a stylish boot cut and a modern flat front waistband with grommet details, adjustable drawstring and elastic back for the pant, to keep up with all your demands.
FASHION MEETS PERFORMANCE: Featuring "Wash and Wear" performance and durability, the top of this set has princess panels, front and back darts, and side slits that provide a superior fit. The pant has a wide comfort elastic back waistband that stays secure, and back yoke detail for a sleek and stylish fit. Adding a touch of versatility to your uniform, this scrub set easily transitions from work to relaxation.
PLENTY OF STORAGE:  The Jordan medical scrub top has two deep patch pockets with triple-needle stitching details, and the Taylor medical scrub pant also features two deep front pockets perfect for nearly any accessory you want right at your fingertips. No matter where you work or what your job is, we know you'll appreciate lots of pocket space.
COMFORTABLE FABRIC: Our Purple Label collection features a high-performance stretch fabric that is lightweight, super soft, and breathable – allowing you to move freely in ultimate comfort. The wicking properties of this fabric keeps moisture from the skin, leaving you cool and dry all day long. Finally, the easy-care fabric gives you a professional, wrinkle-free appearance.
THOSE WHO CARE WEAR: healing hands strives to provide the most durable, comfortable uniforms in the world. We turn our luxurious fabrics into stylish uniforms that fit and flatter naturally with no added ironing or added spending. We are extremely price conscious and know how hard each professional works for their dollar. Many of our uniforms have personal unique messages printed inside, showing appreciation for all the professionals who wear our scrubs to work every day.
Care Guide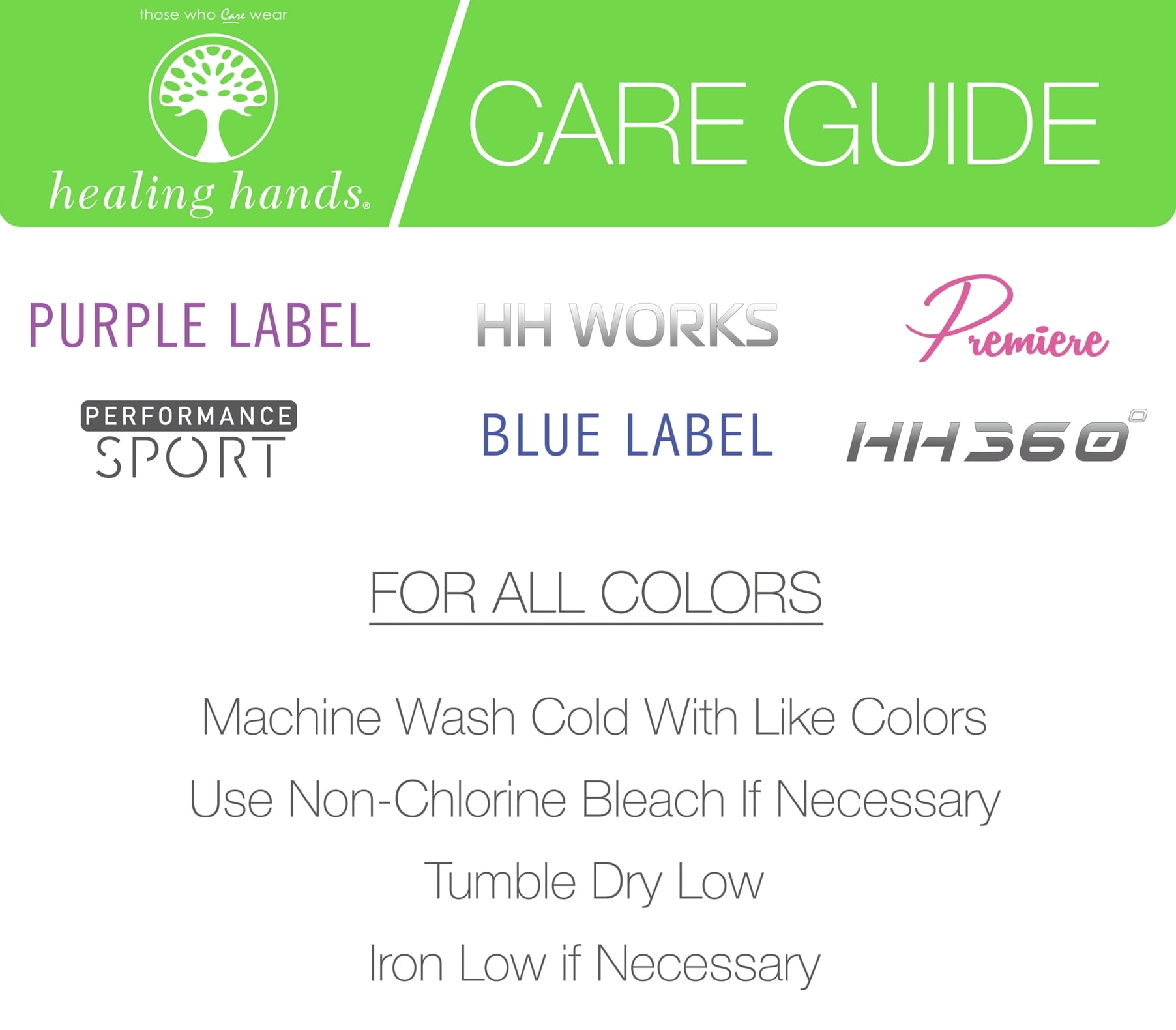 I loved every part of it, the fabric is great , very comfy and stretchable . Its one of the best scrubs i ever worn! Keep up the good work.